the details.
tell me more about the role.

this is a permanent, full time position
with a competitive annual pay rate upwards of $50,000
you'll monitor and authorise the entry and departure of employees and returnees to the site as well as CCTV footage, patrol, static guard, escorting and facilitating transfers
report any activities such as equipment or property damage, theft, presence of unauthorised persons, or unusual occurrences
work as part of a multi-disciplinary team of Government Agencies including (Police, Aviation, Security, Health)
provide advice and assistance to returnees
experience is a plus but not required as we will provide on site training for successful applicants

shoe allowance
free daily meals provided
supportive on-site training
the opportunity to gain a Security Certificate of Approval (COA) and a Monitoring Officer Certificate of Approval (CCTV)
a diverse and inclusive company culture
access to reduced health insurance premiums for you and your family
a Westpac Banking package service
ACC Partnership Programme
Employee Assistance Programme (EAP)

what the ideal candidate looks like.

a strong customer focus
clear and concise written and verbal communication skills
strong attention to detail
excellent time management
reliable, flexible, and available to work on a rotating roster
is fully vaccinated
the recruitment journey.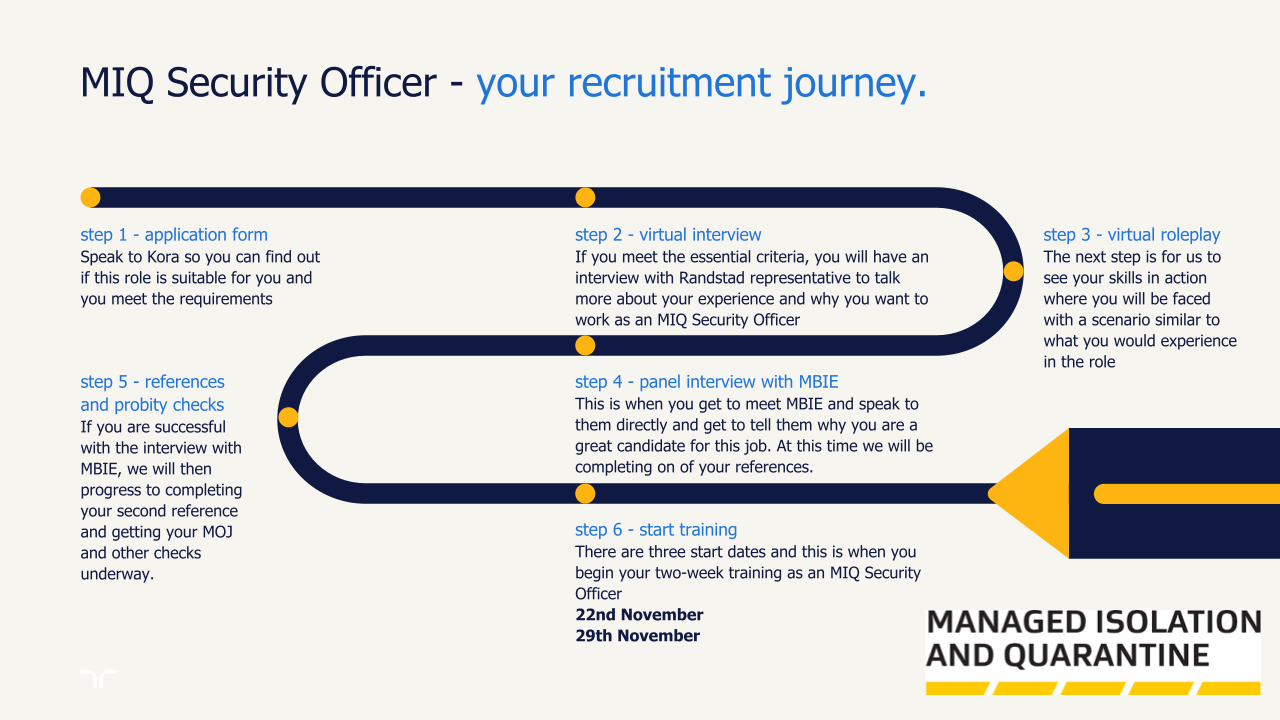 ​
meet the team behind it all.

Brooke Nelson
general manager - volume and project

Jessica Milroy
team leader of volume and projects

erica coleman
client engagement manager