a glimpse into the recruitment process.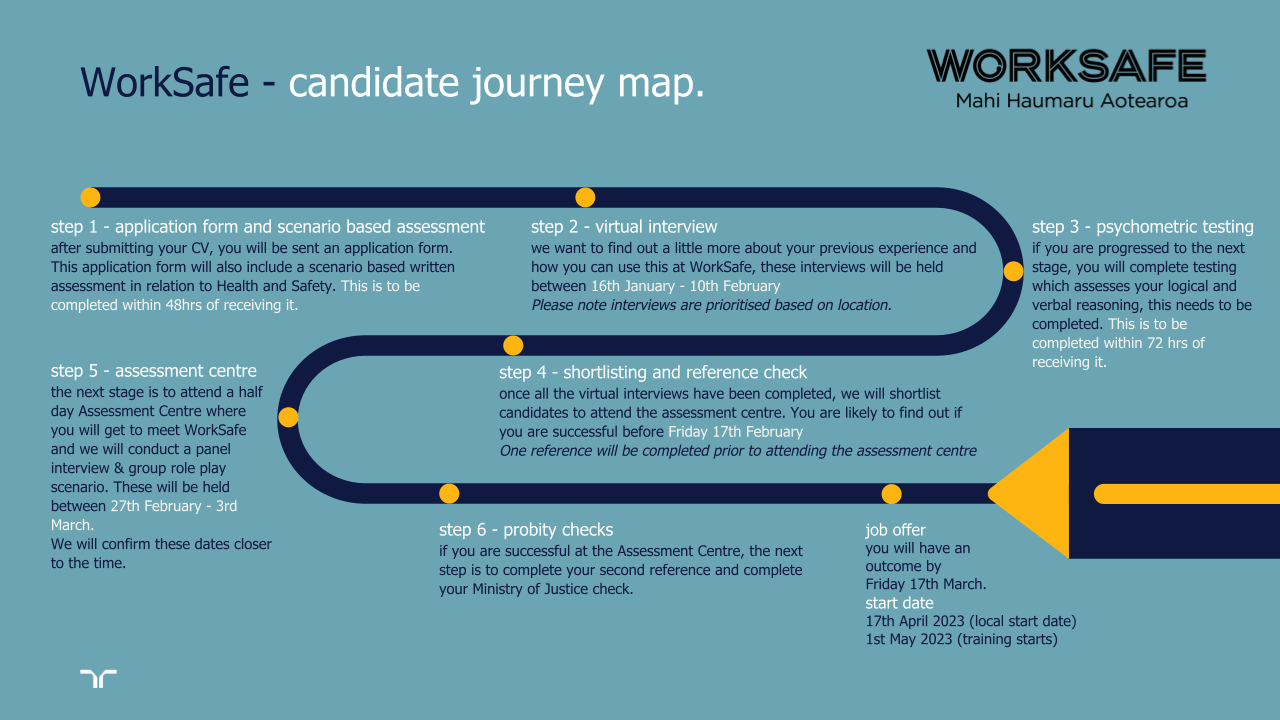 important information
have a read.
In previous years, we have received more applications than anticipated which can influence the exact dates on the timeline above. Keep an eye on your inbox as we'll flick you an email if this happens. Another reason to check your emails regularly is so you don't miss our application form email, which will be sent out within a few days of you submitting your cv. Make sure to check your junk mail too.
If circumstances arise which mean you'll miss a deadline at any stage, it's vital that you get in touch with us as soon as possible (and prior to the deadline) at worksafenz@randstad.co.nz. To progress to the next step you must meet the requirements of the step prior. We consider all applications before deciding who will move on to the virtual interview and then the psychometric testing stages.
We thank you for your patience
frequently asked questions
your questions answered.
faq's